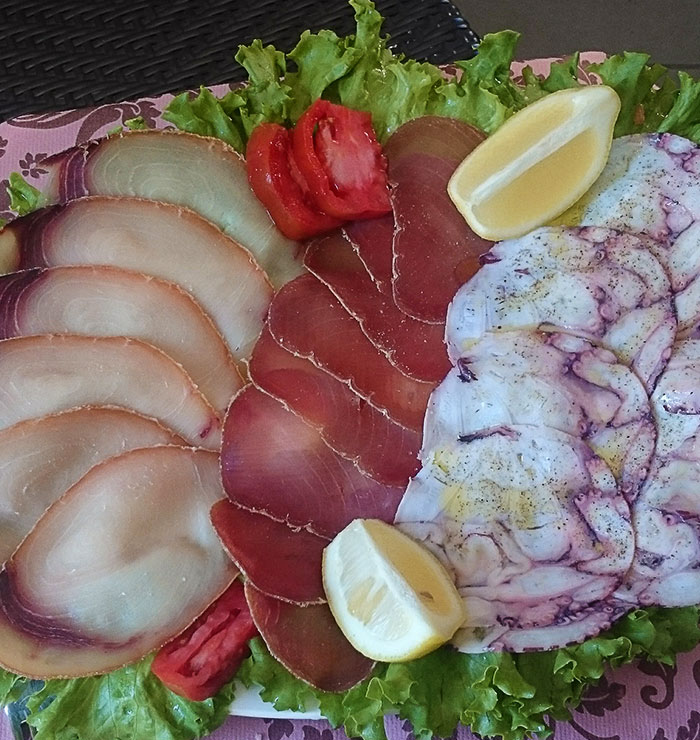 The Classic Fish Carpaccio: swordfish, tuna, and octopus drizzled with local extravirgin oil.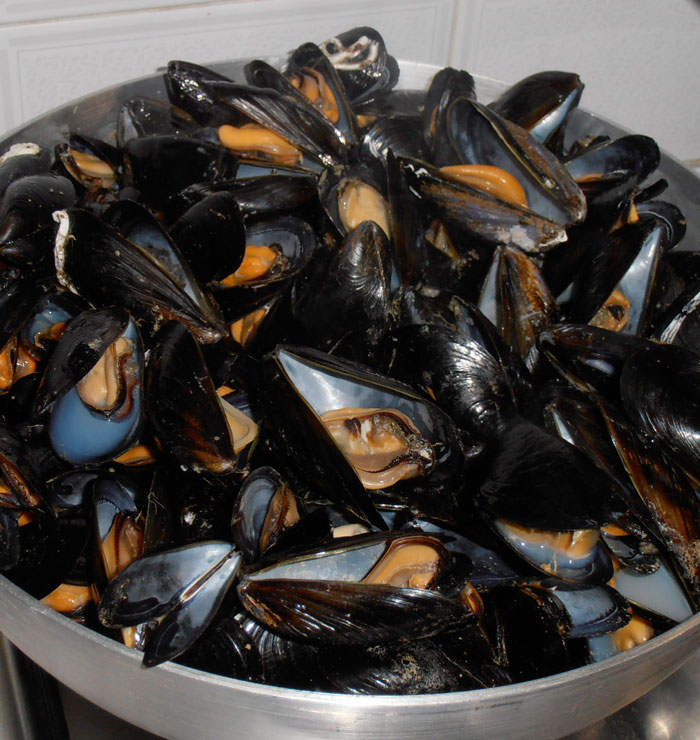 Our most famous dish, even though the quantity is sufficient you will order another!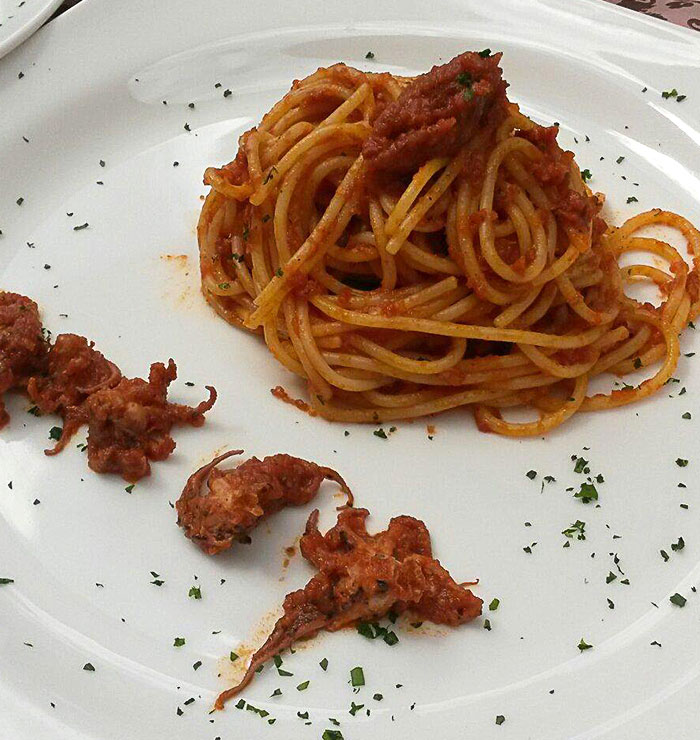 Spaghetti with baby octopus, tomatoes, parsley ...therefore Luciana style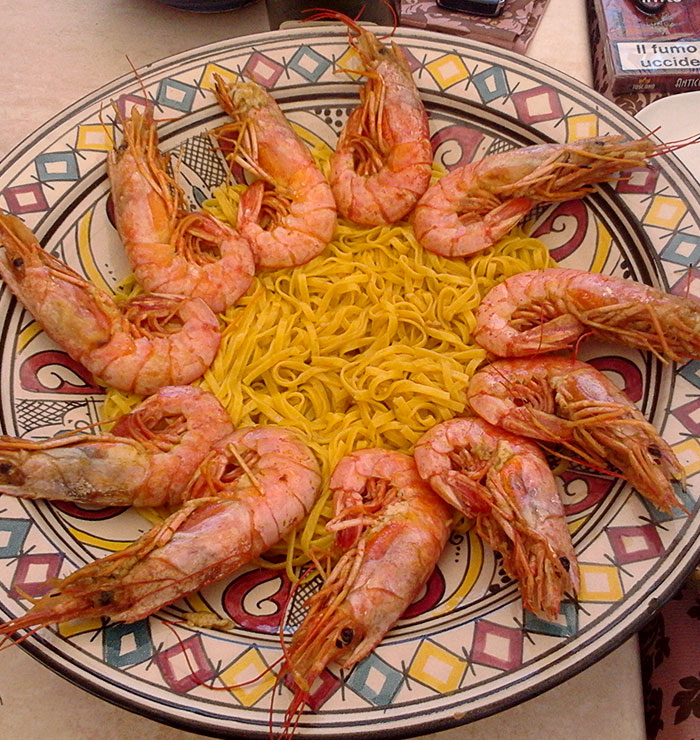 Artisan made Tagliolini with a rich shellfish sauce, garlic, and brandy. Exquisite!!!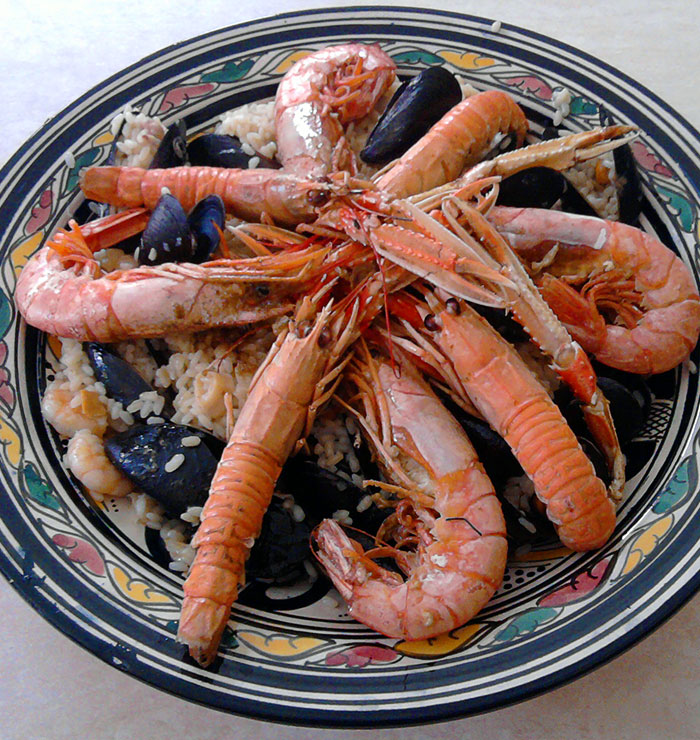 For those who love seafood we suggest this special Risotto. Worth Trying!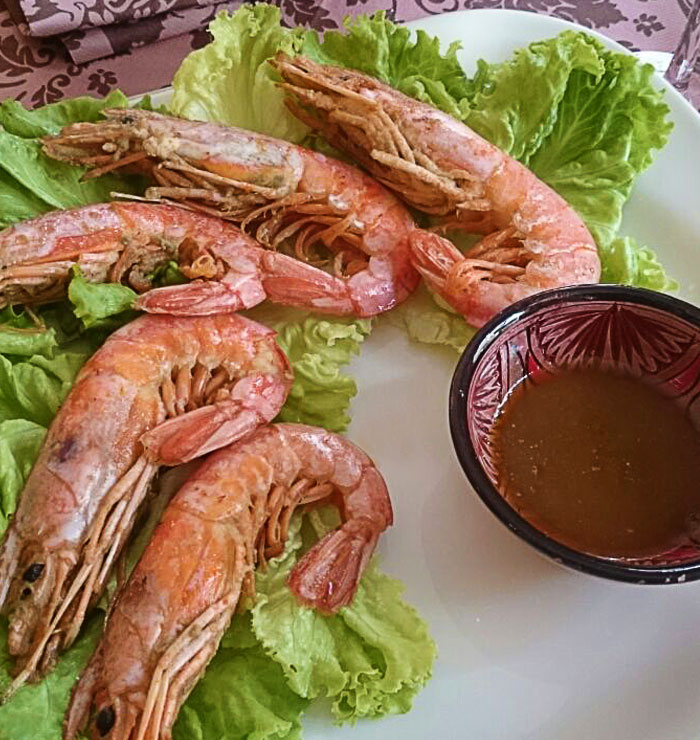 Shrimp flambé with Brandy, a change of pace from grilled!